Leander D'Ambrosia Wearables on 28th Jul 2015
- New Metal Variations on some classic Leander D'Ambrosia Wearables pieces
It's that time of year again: Wedding Season. Here in the northern hemisphere at the moment our days are scorching, evenings are balmy, our skin is sun-kissed and a more-cheerful-than-usual vibe is in the air. It's no wonder that so many brides and grooms pick the summertime to throw the grandest party of their lives and to seal the deal! Here are some new bridal pieces that I have made this month...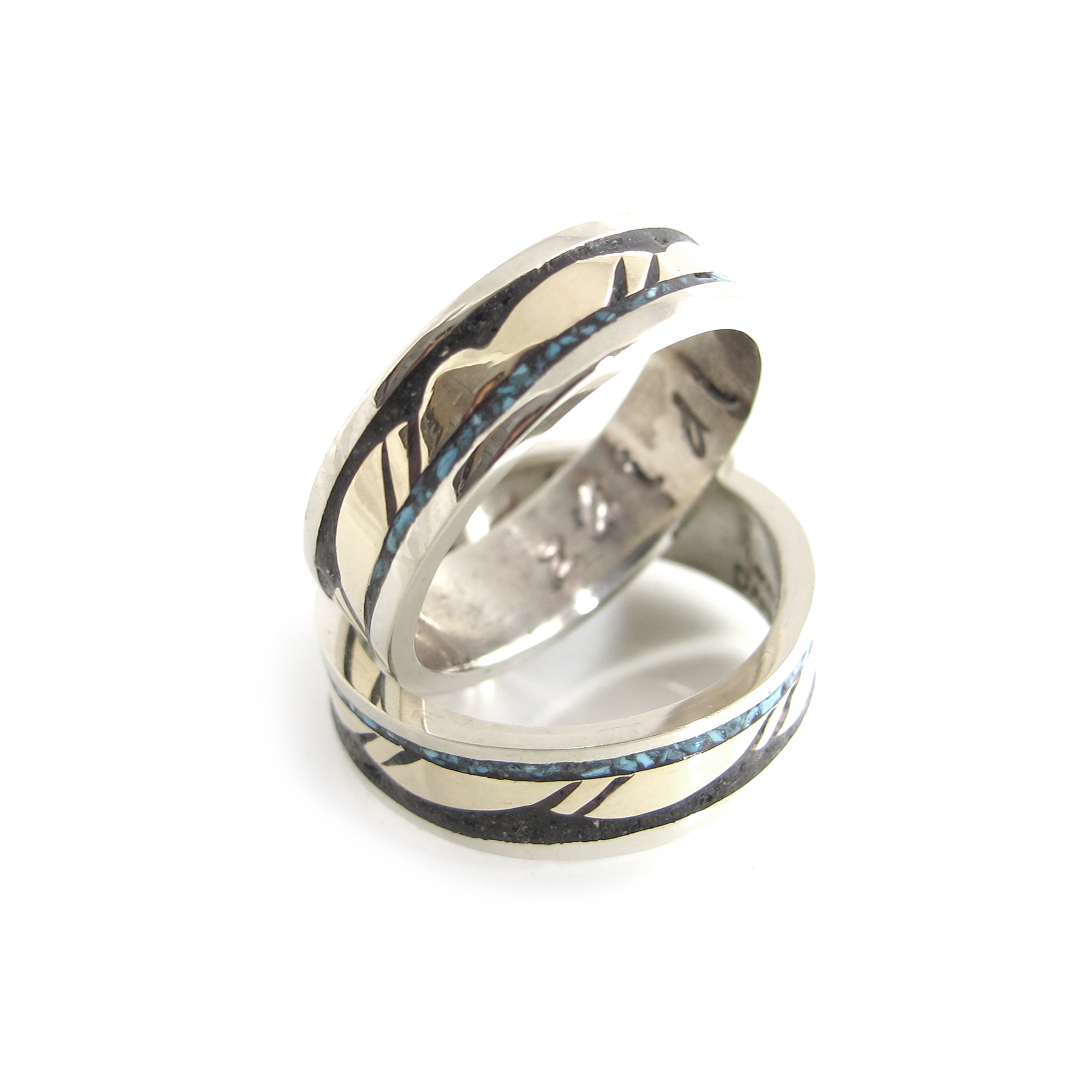 The soon-to-be-married couple wanted to create an incredibly sentimental ring set and incorporate a special stamped quote, a mixture of sand and spices from their travels, turquoise and an heirloom wedding ring. The yellow gold ring in the center is from a wedding band that previously belonged to our client's mother. We made that all happen in this unique, custom two tone yellow and white gold inlay wedding set.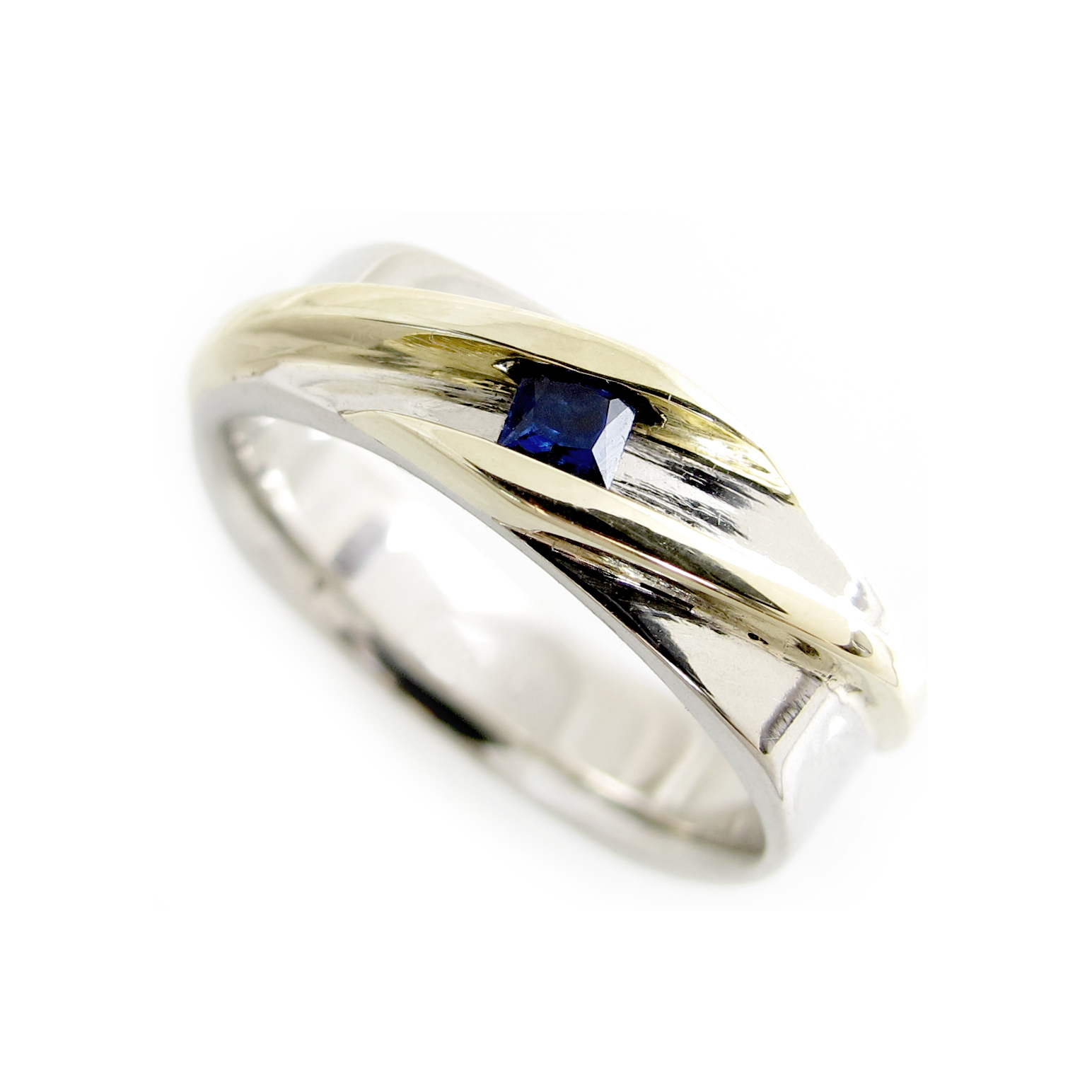 Our client had an idea in her mind of a ring she wanted to give to her husband for their 15 year anniversary. This ring was designed to match her two tone gold and sapphire wedding set. We came up with this idea together through lots of sketches.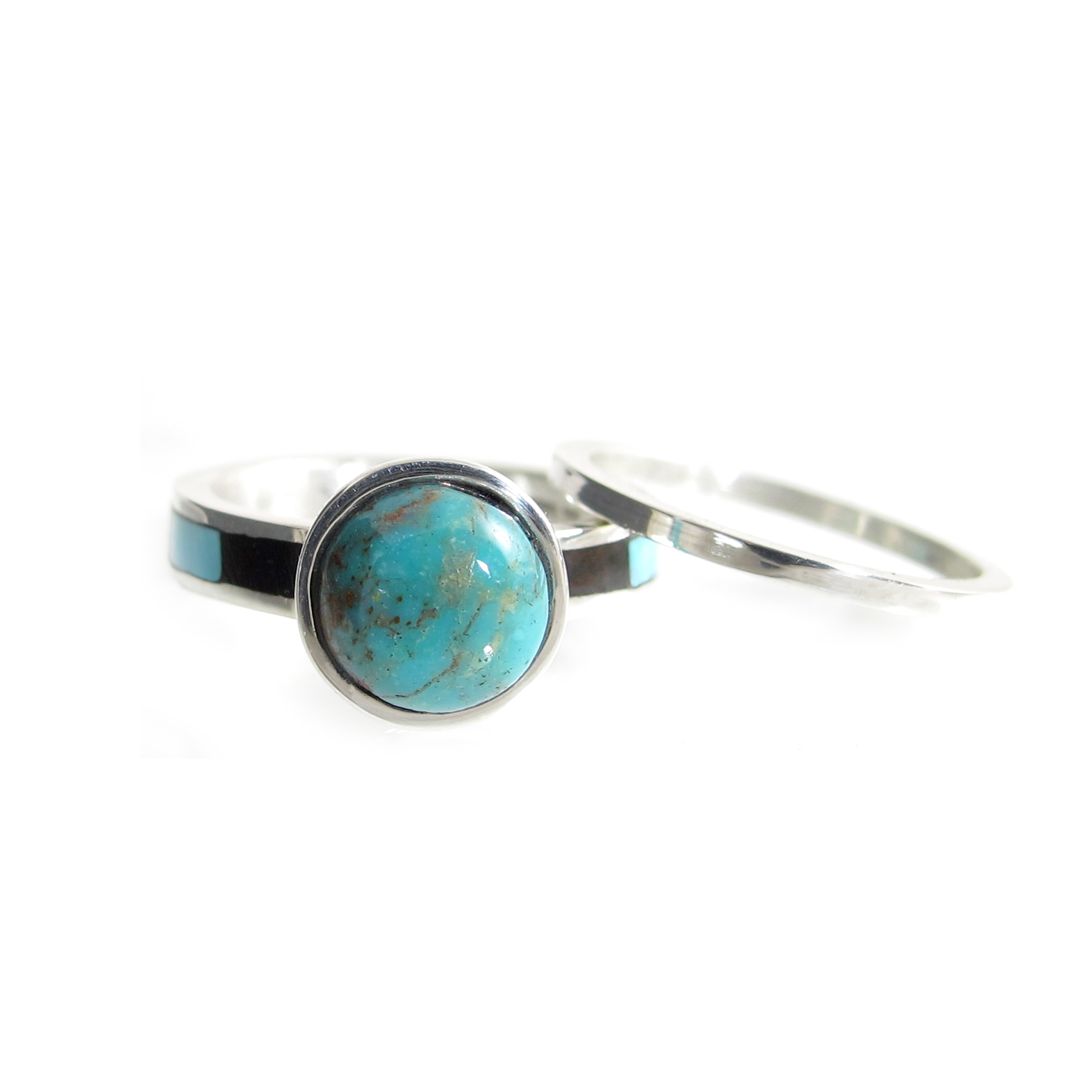 Our client wanted a stunning, unique wedding ring set without all of the bling and bells and whistles of the classic bridal gems. The engagement ring features chocolate brown Ironwood and blue turquoise inlay around the entire band. A gorgeous 8mm round chrysocholla cabochon is bezel set in the center.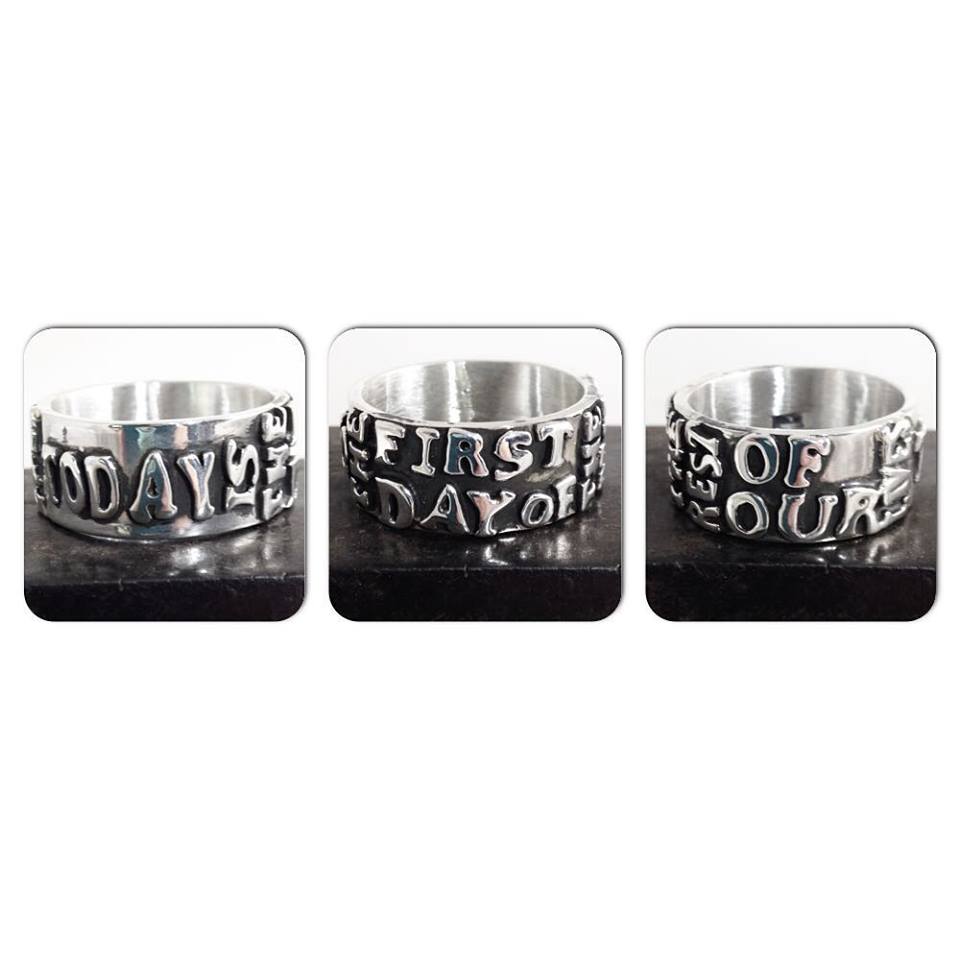 My client wanted a remake of his wedding band. This ring says "Today is the first day of the rest of our lives". How sweet!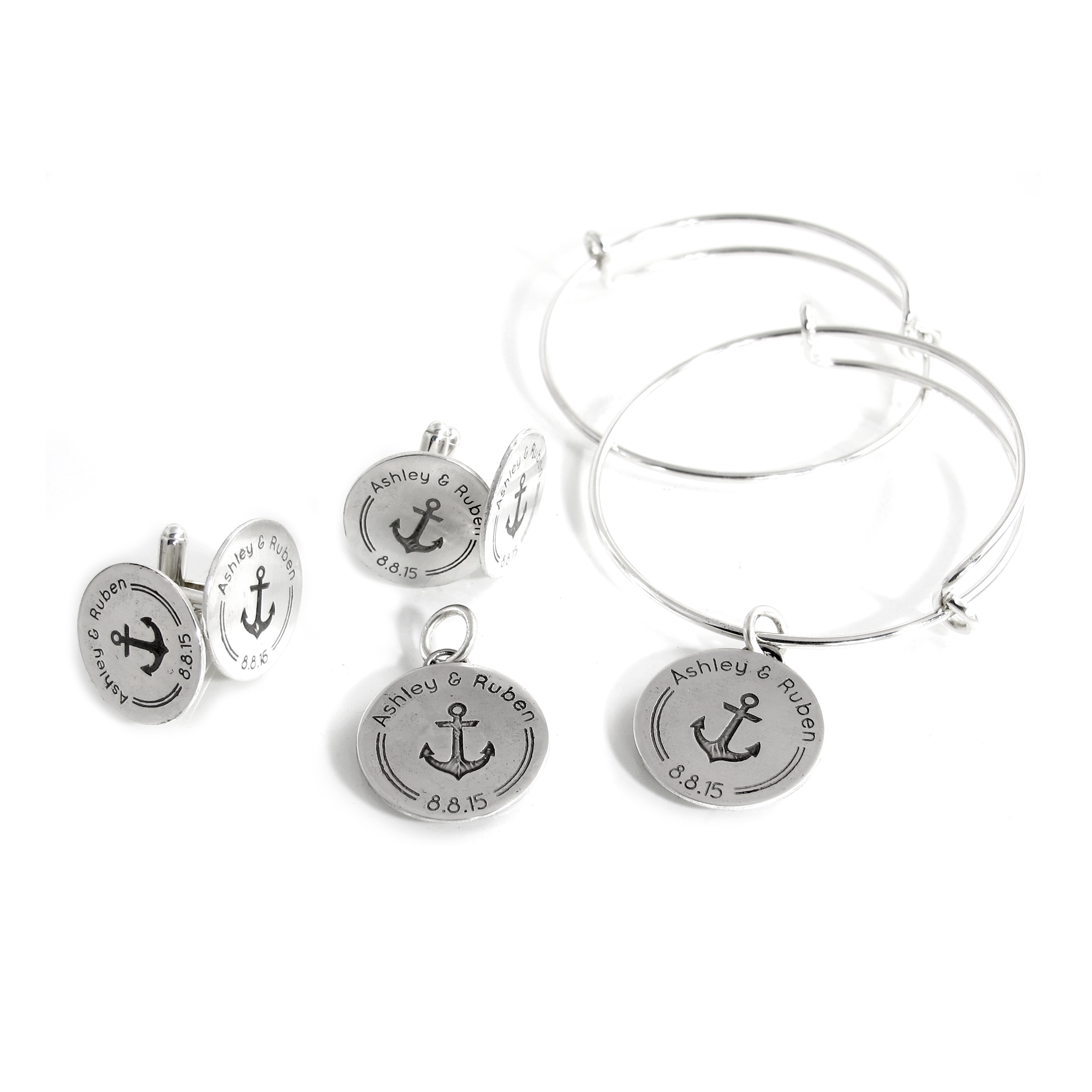 After making a set of custom wedding logo cufflinks for our client, she decided to have a whole range made for the bridal party!
_______________________________________________________________
New Originals
There are now some fresh metal variations on some of my most popular Wearables! Most designs are now available in polished copper, polished brass, polished nickel, polished sterling silver and aged dark copper.